A link between Sports science research and industries
發稿時間:2021/03/24 15:06
最新更新:2021/03/24 17:09
字級:
The Ministry of Science and Technology (MOST) is promoting scientific research on precision sports to link the sports industry, and today, eight academic teams and 33 technological products will be matched with 31 companies to help athletes perform better through the use of precision sports, and also to promote the general public to be able to do sports smarter. The results of the Precision Sports Science Research Project span the fields of biology, humanities and sports, hoping that it will not only help train national athletes but also bring value to the industry. As Taiwan moves towards 2030, digital transformation will become more and more important, and in the process of developing the precision sports industry, there will be more cross-disciplinary cooperation between information and communication technology and various industries.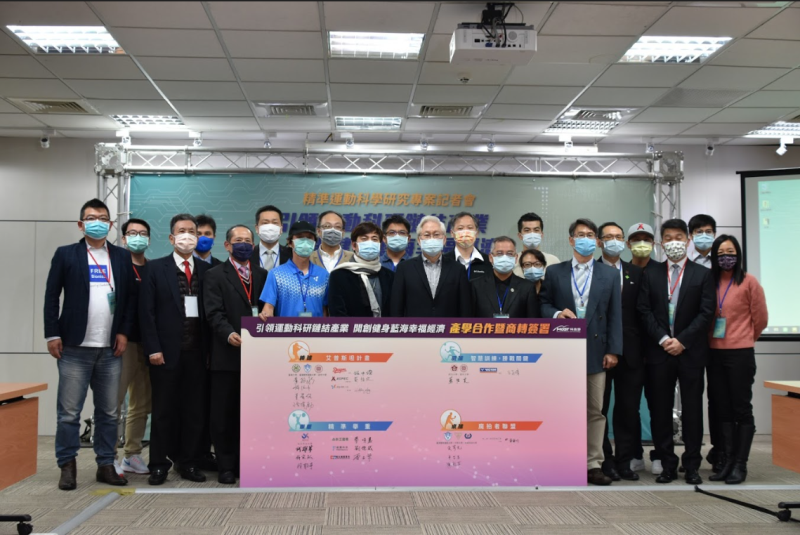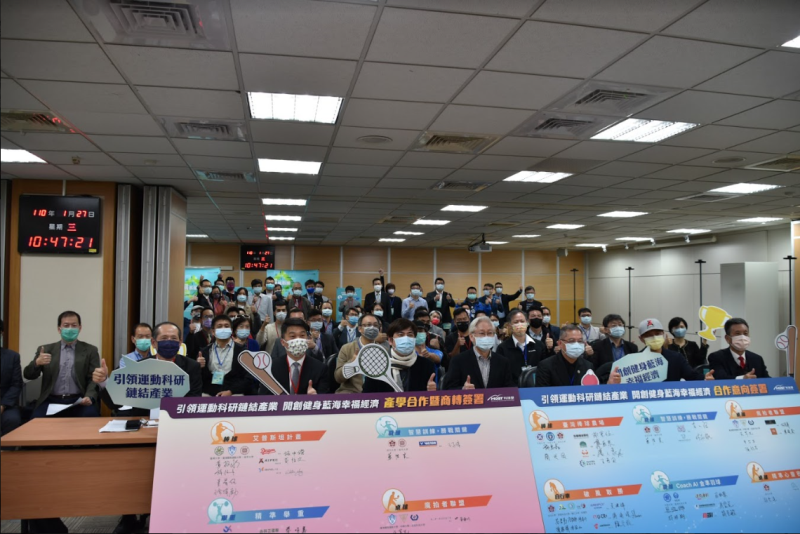 The Ministry of Science and Technology (MOST) has been promoting a four-year "Precision Sports Science Research Project" since November 2018, hoping to help athletes improve their sports performance across the fields of badminton, table tennis, baseball, weightlifting, cycling and so on, combining technology and the sports industry. The project has been implemented for two years and has already produced a wealth of research results and most of the technical achievements have entered the patent application stage. The sports science research team uses accurate technology tools to collect and analyze athletes' sports trajectories and provide coaches and athletes with appropriate and intelligent training recommendations through artificial intelligence (AI) calculations, presenting athletes' performance as data indicators and improving sports training results more precisely.
Currently, sports science research has been widely applied to a number of sports, such as the development of "AIOT Intelligent Badminton Training Model", which is an innovative technology research and product development for the training process of badminton players, including assisting teams to build a digital training transformation, and the built-in sensor of badminton bats to detect swinging motion signals. Moreover, the in baseball, KarmaZone electronic strike zone and the 3D batting motion analysis system are combined to accurately analyze baseball pitches and allow players to clearly understand and correct their actions. On the other hand, the smart table tennis racket has also been developed with a thin pressure sensor to help pool players train and adjust their movements by accurately analyzing where the table tennis racket lands. The weight lifting exoskeleton robot and shock absorbing floor mats can help players train accurately and protect them from the risk of hearing damage caused by prolonged training. The research and development of the cyclist resistance-reducing clothing also has obvious benefits for the cyclist riding speed, and can be extended to the sweat industry (like the triathlon) to create business opportunities. The weightlifting exoskeleton robot and shock-absorbing floor mats not only help players train accurately, but also protect players from hearing damage caused by long-term training.
In recent years, the global sports industry has been developing rapidly, With the advent of the digital era, it is expected that sports science research will integrate virtual reality technologies, quantitative data, home fitness, online games, virtual communities, and sports instructional videos, etc., and will definitely capture the global blue ocean sports and fitness industry. The domestic sports industry should follow the trend and take advantage of digitization and intelligence to create higher economic returns.
(From Precision Sports Science Research Project)